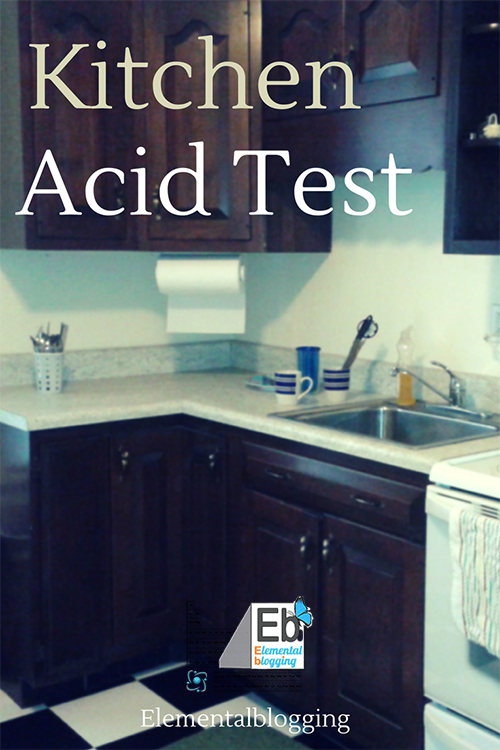 Acid test are always fun because of the color changes.  In addition, it's a great way to show your kids that science is all around us, even in the kitchen!
Kitchen Acid Test:
For this experiment you will need to make your own indicator, which will need to cool before you can use it.  You will need a head a red cabbage and a variety of foods from your kitchen to test, such as lemon juice, baking soda, soda or detergent.
Steps to Complete:
Make your indicator solution. (Adults need to do this step.) Chop up your head of cabbage and boil it in water for 15 minutes. Drain your cabbage through a sieve, taking care to save the water in a container.  (Use caution when doing this step as the water will be very hot!)  Set the water aside and let cool for several hours.
Pour a little bit of indicator solution into a several glasses.  Set one glass aside to use as your control.
Add several drops of the substance you are testing to a cup.  Repeat for each of your substances. (Use caution when doing this step as some substances like bleach can damage clothing.)
Mix thoroughly and check against the control to see if there was a color change.
Results:
If your solution did not change color, the substance is neutral.  If your solution turned a light red-purple, the substance was a weak acid.  If your solution was red, the substance was a strong acid.  If your solution turned blue, the substance was a weak base.  If your solution was blue-green, the substance was a strong base.
Explanation:
The red cabbage acts as an indicator, meaning that it changes color in the presence of an acid or a base.  A typical kitchen is full of weak acids, such as vinegar, and weak bases, such as baking soda.  Acids normally taste sour and can be corrosive.  Although there are many safe acids & bases in your kitchen, as a general rule you should avoid touching acids or bases without the proper protection.
Take It Further:
Take one of your acidic solutions and add a few drops of one of the weak bases you tested.  You should see that they neutralize one another, meaning the indicator turns back to the color of the control.
Chemistry can be fun, especially if it's introduced early in life through experimentation.  How about you, does the thought of chemistry make you shake in your boots? Leave a comment and let me know what you are thinking
Coming up to two weeks: Using acids to create secret messages!