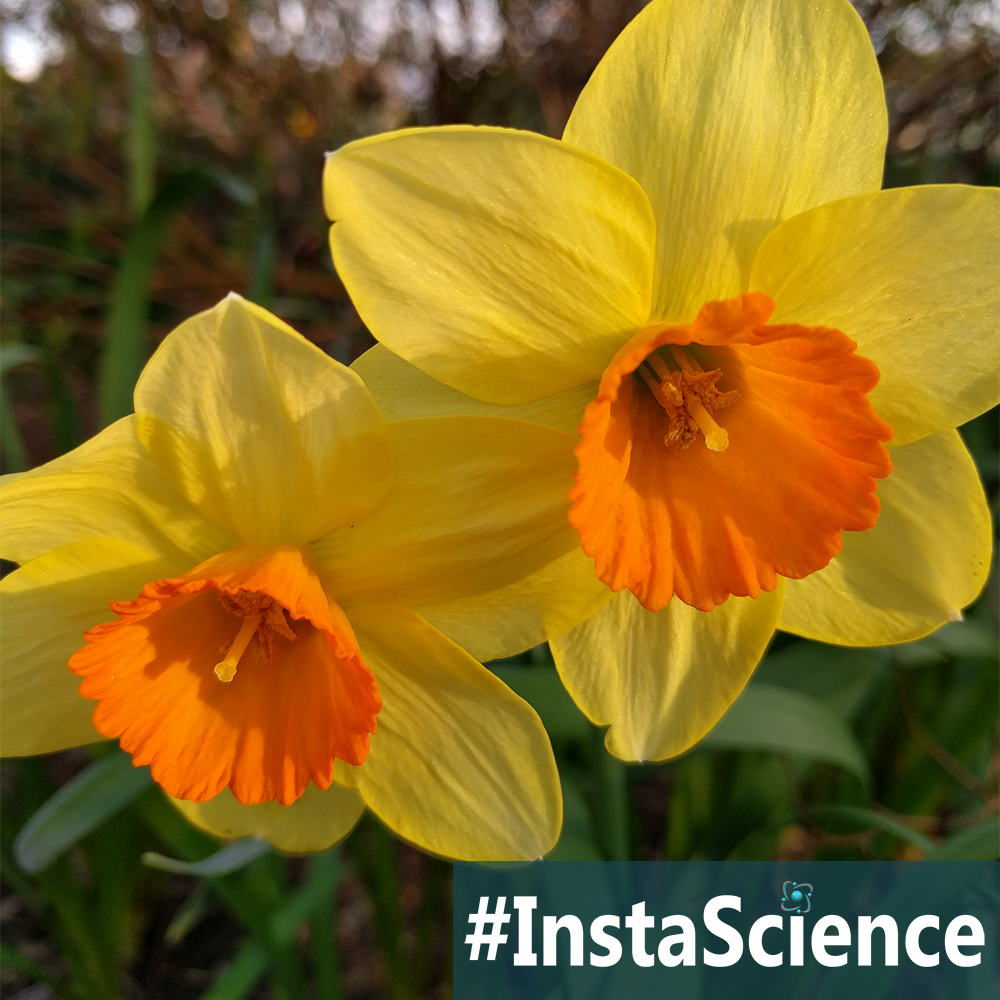 Nothing says, "Hello, it's spring!" like the daffodil! The sunny blooms seem to smile up at you from the ground left barren from the cold winter. These spring flowers typically grow in bunches, like little pockets of sunshine in your garden.
The trumpet-shaped bloom of daffodils can be yellow, white, or orange. Each bloom has a central corona that protects the reproductive structures of the flower. This corona is surrounded by a ring of petals.
These flowers grow on a hollow, leafless stem, which can be 2 inches to 2 feet tall depending on the size of the bloom. The leaves of the daffodil are long and thin. And like the crocus, daffodils will form a bulb at the base of their stem to store food for the next year.  These bulbs can divide and multiply, which means that over the years, one daffodil will turn into a large cluster of sister blooms.
Daffodils, which are also referred to as narcissus, are said to have originated in the Mediterranean on the Iberian Peninsula, but they now grow worldwide in moderate climates. There are at least 50 different daffodil species, but the flower banks have registered over 13,000 hybrid daffodils! So there is a fair amount of variety among these sunny blooms.
Fun Fact – The daffodil was brought to the UK by the Romans who were convinced that the flower had healing powers when in fact the sap that comes from the stem contains crystals that can irritate the skin.
Related Homeschool Science Activities
Keep the learning going with these science activities!
Dissect a Daffodil Bulb – You will need a daffodil bulb, a knife, and a magnifying glass. Head on over here to find the directions for dissecting a spring bulb.
Poem – "The Garden Year" by Sarah Coleridge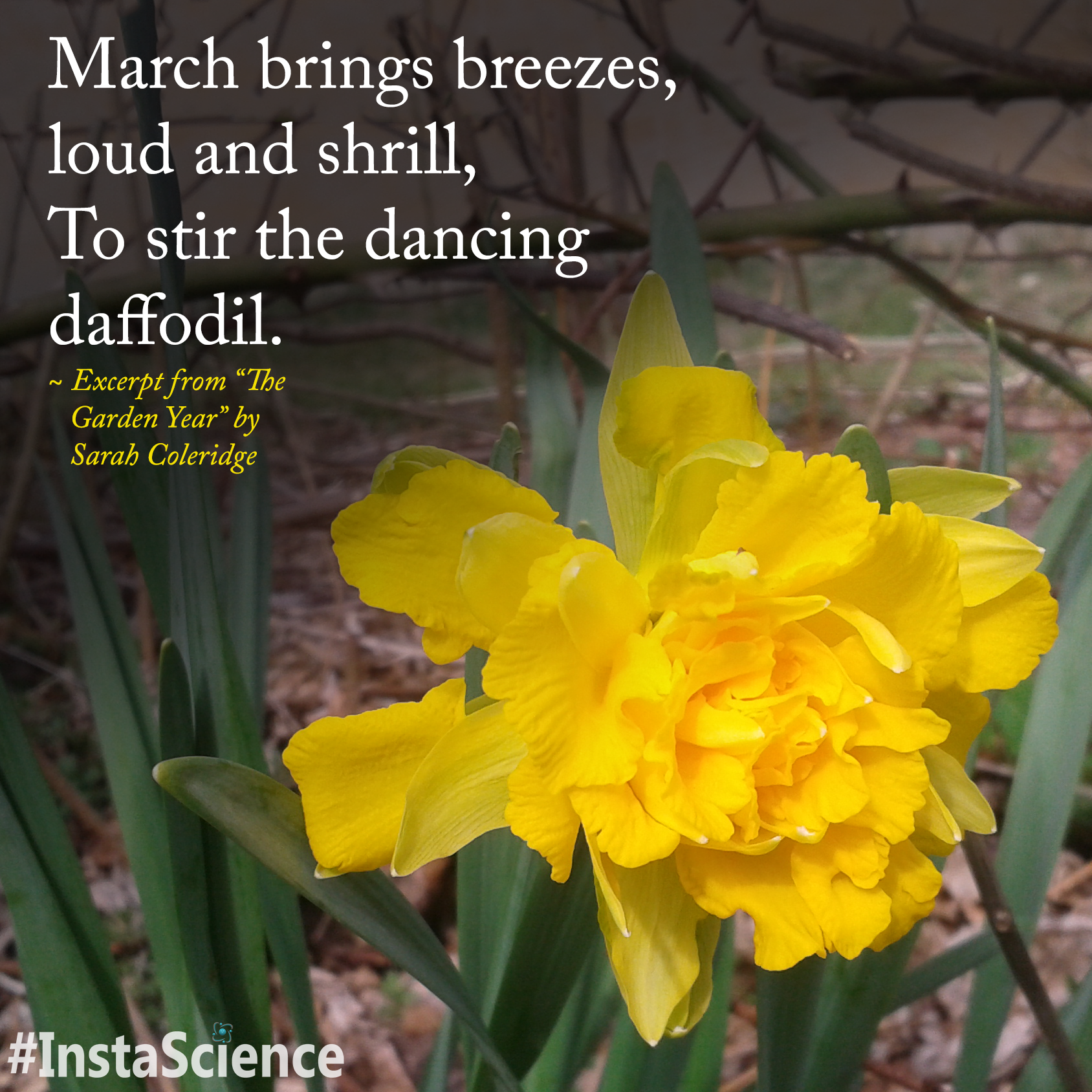 Links to Research