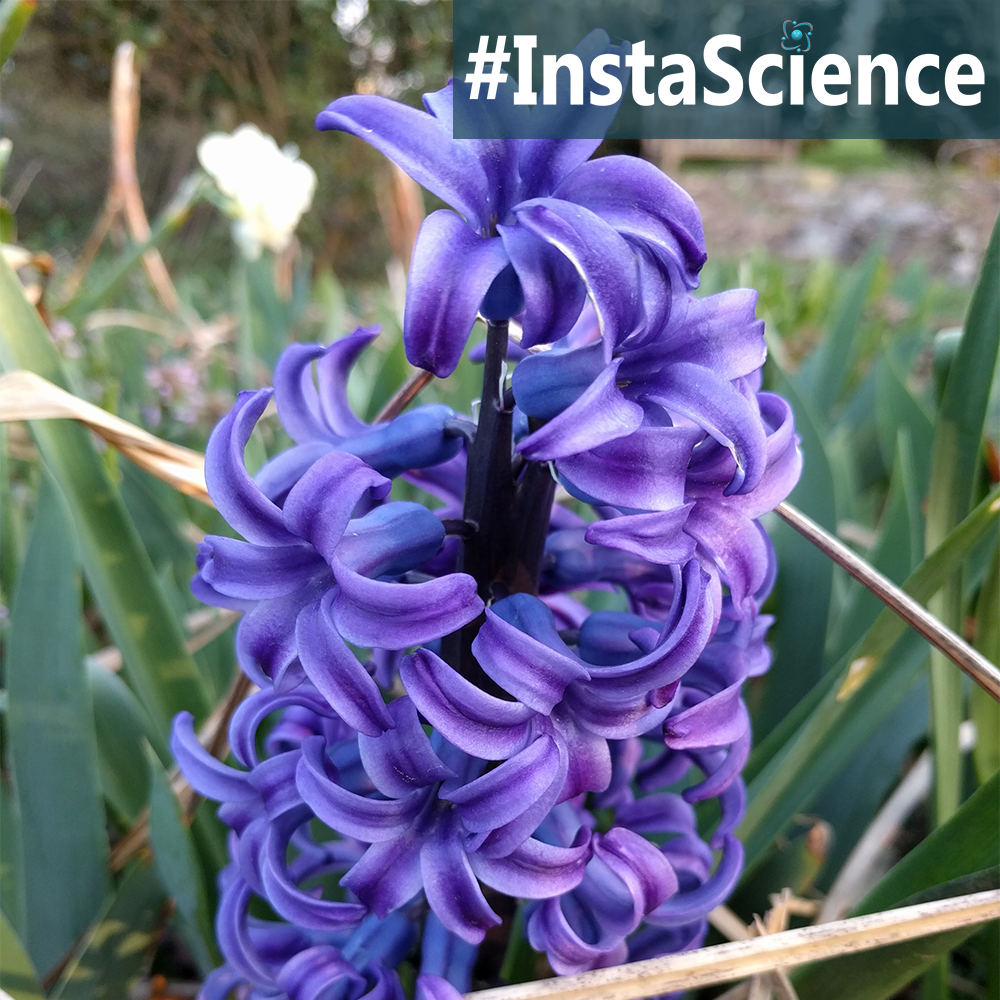 The hyacinth tends to be the lesser known beauty of the typical spring blooms, but if you have ever smelled one . . . ahh, the scent of pure loveliness. It's enough to make you want to dig them all up and replant them right by your door so you can enjoy them every time you head out for a walk on a nice spring day!
Now, I must clarify – I am talking about the flowering hyacinth, not the miniature grape hyacinth that appears in your lawn around this time of year. Its tiny purple flowers resemble baby grapes and its shape mirrors a pint-sized hyacinth, but it is not even related to the real deal. This bloom is cute and hardy, but it lacks the true beauty and aroma of its namesake.
With that out of the way, let's chat about the authentic hyacinth – the white, orange, pink, or purple clusters of blooms that are popping up around your daffodils and tulips. These highly fragrant blooms look like miniature starfish tightly bundled together around a central spike of a stem.
The leaves of the hyacinth are long and narrow, almost like larger, thicker versions of a blade of grass. Like, most other spring blooms, the leaves and flower spike of the hyacinth all sprout from a bulb tucked just underground.
The hyacinth is native to the eastern shores of the Mediterranean. In fact, the Greeks and the Romans grew these spring bulbs! Nowadays, most commercial hyacinth bulbs are grown in the Netherlands and in the UK. But these spring blooms can be appreciated in gardens around the globe. Do be careful with your pets around these beauties as eating these blooms has caused many an upset stomach for a canine or feline friend.
Fun Fact – In the Victorian flower language, the hyacinth stands for sport or play!
Related Homeschool Science Activities
Keep the learning going with these science activities!
Fingerprint Hyacinths – You will need paper plus green and purple paint. Have the students paint several long green lines from the base of their paper as stems. Then, using their fingers have them decorate their stem with purple blooms!
Poem – "If Thou of Fortune Bereft" by John Greenleaf Whittier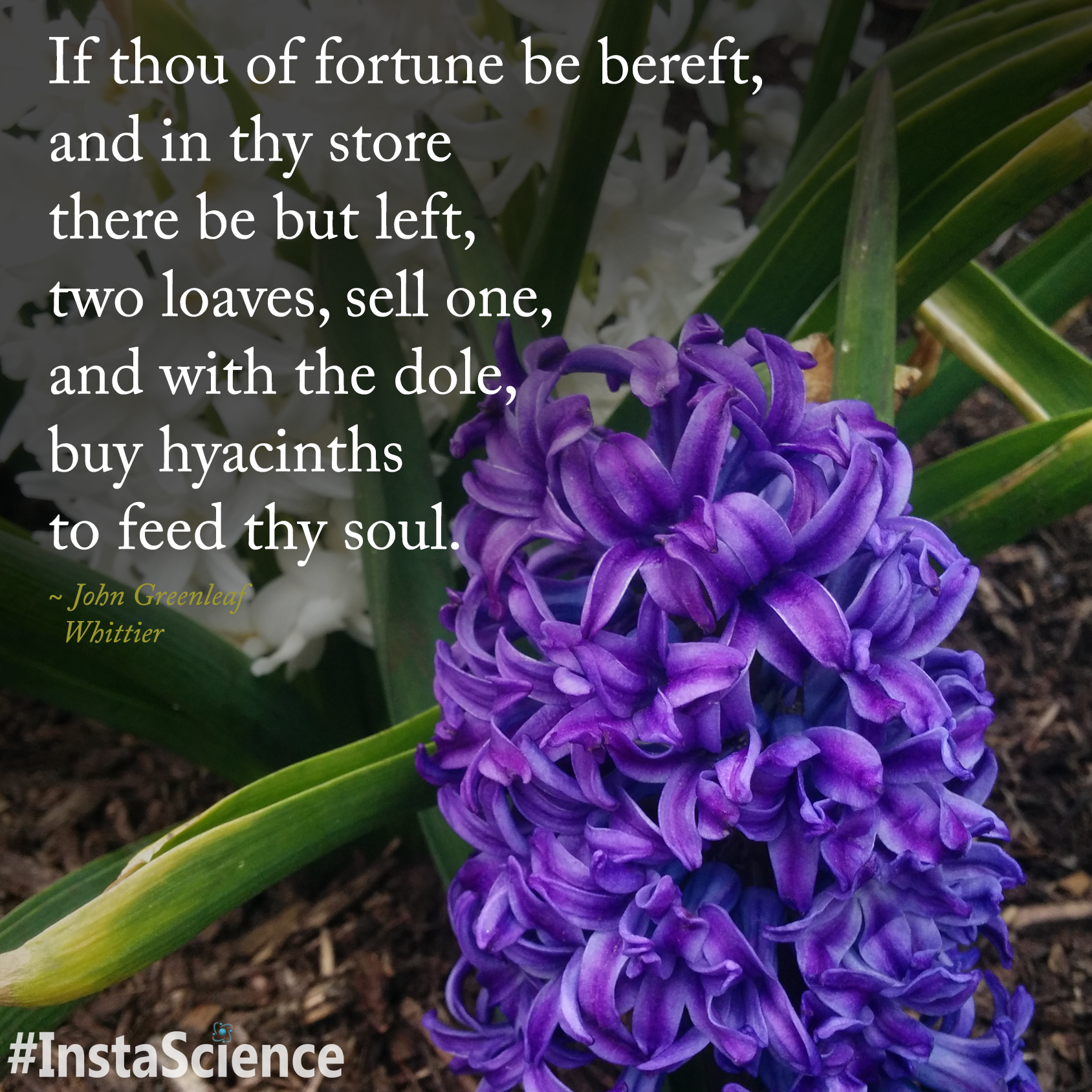 Links to Research