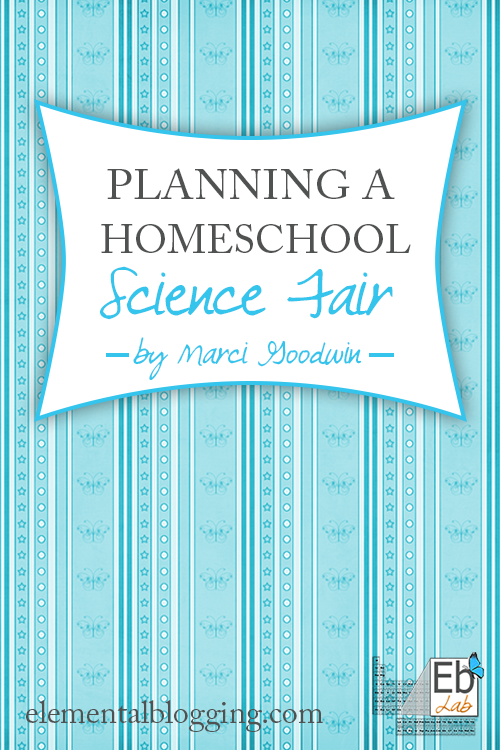 From Paige: I'm so excited to welcome Marci from the Homeschool Scientist for today's post. She has a fabulous homeschool science blog that you don't want to miss! 
So, you want to start a homeschool science fair in your community, but don't know where to start? I have some helpful tips for you as you start planning.
First, start testing the waters. Ask your home educating friends if they would be willing to participate and help pull the event off. Now that you have your committee…
Secure A Location
Libraries, churches, community centers all have free or low-cost rooms and facilities that are probably available to you. Check places that already have a relationship with the homeschooling community and ask them about hosting the science fair. When choosing the best venue for the science fair, think about these characteristics:
Size
Accessibility (wide doors, limited stairs, close unloading area)
Amenities (tables, chairs, kitchen or other water source, lots of electrical outlets, wifi)
Durability (Science is messy. Make sure your venue is easy to clean. Carpeted areas are usually not a good idea.)
Choose A Date
Look at your local homeschooling calendar. Is there a "down" time where a science fair might fit better than others? Is there a time and date that fits your location better than others? Think about what works best for all involved. Remember, the holidays and the end of the school year are already really busy times of the year.
Set Entry Rules
What is the age range of the participants? Are you breaking the fair into age groups? Grouped by scientific area? Are there parameters that the participants must stay within? (for instance, no animals, no toxic chemicals or open flames at the fair itself) Is there an entry fee? (This might be a good idea to cover costs unless the fair is sponsored by someone.)
Have all the rules set and available for the participants when they register or before, if possible. You could create a website or use a page of your local homeschool association's website to post all the science fair information.
Joy at A Journey Of Joy was kind enough to share this registration form she has used in the past for a homeschool science fair. Feel free to use it and just adapt it to fit your science fair.
Publicize
Once you get a location and a date, you need to get the word out.
Promote on local homeschool group websites and/or Facebook pages
Send flyers out to local co-ops
Hand out flyers at homeschool events in your area
Ask For Judges
There are lots of qualified people in your community who would make great science fair judges. Consider doctors, pharmacists, engineers, college science instructors, retired science teachers, local zookeepers. Have judges sheets ready for the judges when they get to the event. When students register for the science fair, make sure they get a copy of the judges sheet so they know how they are being judged.
Once again, Joy was kind enough to share science fair judges criteria and score sheets she has used in the past.
Judges Score Sheet For Upper Grades
Decide On Prizes
Science fairs are competitions. Competitions have winners and winners get rewards. Decide whether your reward will be ribbons, money, gift certificates, books, science supplies, or something totally different. There is no right or wrong. It's your fair. Just make sure there is some sort of reward for excellence.
Find Partners
To offset the cost of the science fair and purchase prizes, you might want to consider asking businesses to partner with you and sponsor the fair. This means for a certain amount of money or for a donation of prizes, you make sure everyone knows that business is sponsoring the science fair. Just an idea.
So, are you ready to start your science fair? I hope these tips get you started on the right track. Have fun!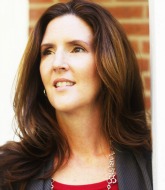 Marci Goodwin is wife to a home builder, homeschooling mama to an 11-year-old figure skater and a 7-year-old hockey star. When not at the ice rink, you can find her experimenting in the kitchen, warming up her coffee, blogging or attempting to organize her life. You can find Marci blogging about homeschool science at The Homeschool Scientist.
Have you missed a step?  Come listen to the science fair project challenge!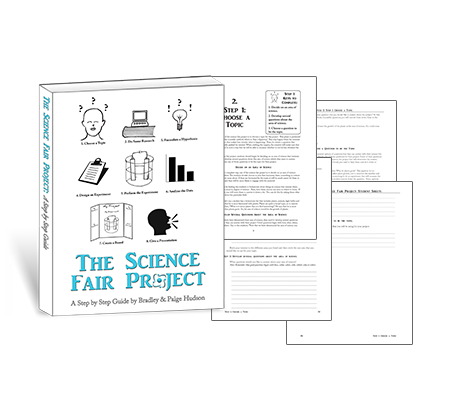 Do you want pages for your students as you guide them through their science fair project?  Then check out our step by step guide: The Science Fair Project: A Step by Step Guide!This book is designed to give you the tools you need to guide your students as they complete a science fair project. The first part of the book explains the keys to each step in greater detail than the above post, including a sample project where you will see each of the keys in action.  The second half of the book contains sheets for you to use with your students as they proceed through their project.