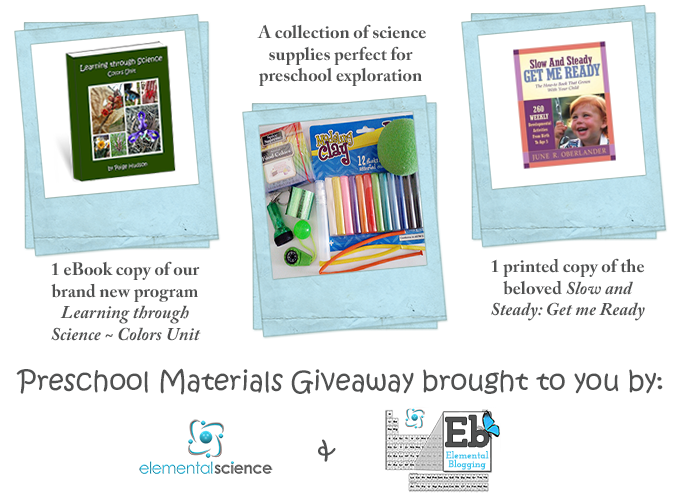 I have been going through my school materials to determine what I will need to get for next year. As I waded through it all, I realized that I still have my copy of Slow and Steady: Get Me Ready!
I wanted to pass it along, but since none of my homeschool friends have children under three…well I was at a loss of what to do.
Then, I ran across Jolanthe's Annual Curriculum Clean-out and realized what a great opportunity it would be for a giveaway!
What's Included
I wanted to giveaway more than just one book, so I raided our experiment supply closet and added in one of our newest preschool titles! Here is exactly what is included in this giveaway:
1 eBook copy of our brand new program Learning through Science ~ Colors Unit ($5 value – Click the link to view the LtS colors unit sample.)
1 printed copy of the beloved Slow and Steady: Get me Ready (approx. $15 value – from what I can tell since this book has gone out of print since I purchased it!)
A collection of science supplies perfect for preschool exploration ($10 value – includes a mini-squirt bottle, a foam ball, a pack of food coloring, a package modeling clay, a compass, a slinky, a rubber bouncy ball, and two long tube-shaped balloons.)
Of course, we'll also pay the cost of getting the book and supplies to your doorstep, as long as you are in the continental US.
How to Enter
Use the rafflecopter form below to enter for your chance to win this preschool materials bundle valued at over $30! The contest will close just before midnight Tuesday, May 20th. Best of luck!