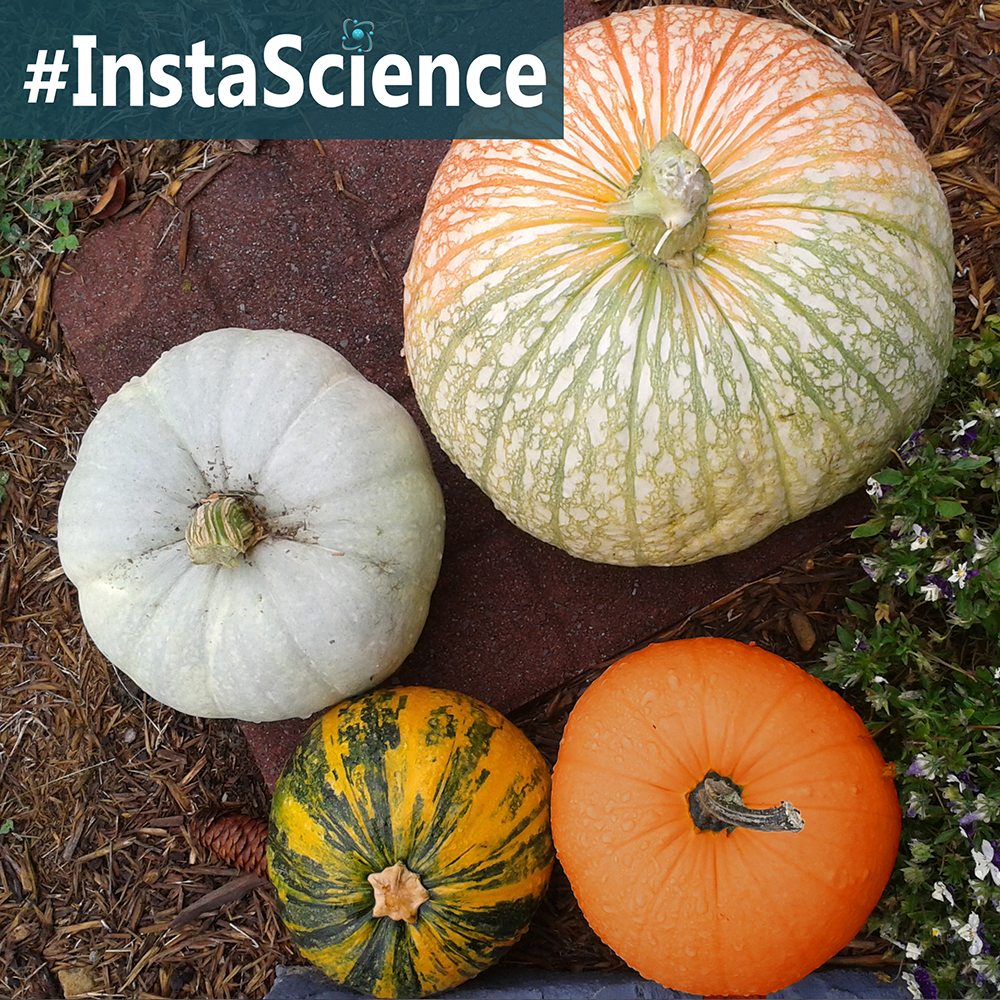 When one thinks of fall, we almost immediately envision pumpkins! Big, fat, orange pumpkins.
But there are lots of different varieties of pumpkins – some are big and orange, some are brownish with long necks, and some are blue! Inside, pumpkins all have a yellowish-orange flesh.
Did you know that pumpkins are fruits? And that pumpkins are most closely related to cucumbers, squashes, and melons? Pumpkins are considered fruits thanks to the seeds found inside and each pumpkin can have up to 500 seeds!
Experts believe that the pumpkin originated in Central America, but now it can be found on every continent except Antarctica.
Fun Fact – Morton, Illinois has proclaimed itself to be the "Pumpkin Capital of the World." It is also home to the Libby pumpkin factory.
Teaching Science At Home
Want to learn more about pumpkins? Check out the following articles:
Related Homeschool Science Activities
Keep the learning going with these science activities!
Sprout a Pumpkin – Open up the pumpkin, sprinkle in a fair amount of dirt, at least enough to cover the seeds. Then, wait. Water it as needed until the seeds sprout.
Pumpkin Family – Make a model of your whole family using only pumpkins and other outdoor materials.