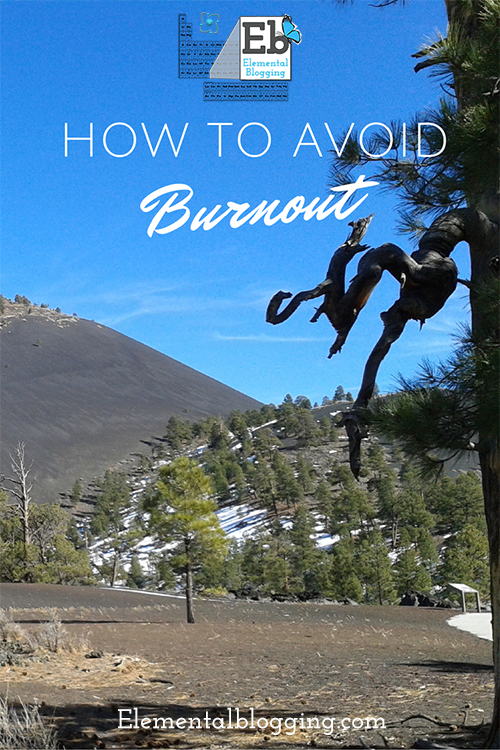 "If you work all the time, even at something you love, you will burnout."
Someone told me this once, but I didn't listen. You see when you have a home business, homeschool and stay at home with your kids, taking off is virtually impossible.
Well, if I'm really honest, it's possible to take time off, I just have to really work at it. I'm the type of person who always has something going; there are more ideas in my head than I can possibly complete. It is a challenge for me to not do some type of work each day, whether for Elemental Science or for homeschool.
At the beginning of this year I was working everyday, sometimes till very late at night, on top of homeschooling, taking care of the house and two kids.
I was constantly overwhelmed with all that I wanted to do.
It was a recipe for disaster and I was quickly heading towards burnout. It was apparent to me and my husband that I needed to create rest in my day as well as limit the amount of time I devote to work or I was going to burnout.
Avoiding Burnout in Life and Homeschool
Here's what I have learned about avoiding burnout in life and homeschool.
#1 – Rest
This seems so simple, but it's not, I have had to learn how to rest.
About 6 months ago, my husband and I decided that as a family, we would take one day a week off for rest, no work allowed. I remember on our first day of rest, it was a struggle for me to not work.
I was worried that people wouldn't understand if I didn't respond to their emails in 24 hours. I was worried that taking a day off would cause me to miss my deadlines.
Rest was a discipline that I had to learn, but I'm so glad I did because learning how to rest has restored my sanity.
#2 – Know Your Priorities
There are only 24 hours in each day, some of which you need to sleep and eat in. You need to know what your priorities are, so that can choose what to fill your day with.
You need to be able to decide which activities must be done, which can wait for another day and which don't really need to be done at all.  Each person is different, but for me God and family come before work, so the activities that involve them come first.
I've found that I'm happiest when I have my priorities are in order.
#3 – Get Organized
Once you know your priorities, you can structure your day.
I've found that when I structure my day, it alleviates a lot of the stress that leads to burnout because I know that I will have time to work, play and rest. I don't do well with a by the minute schedule, which is why is use the term structure.
Instead, I have a general flow to my days where I write out my goals for each day. I write my goals at the beginning of the week, which helps me to know what to focus on during my work time. I also write out a weekly meal plan, which I resisted doing for years, but have found to be the best time saver so far.
The Final Product
These three things have prevented me from crashing and burning. It's taken some time to adjust to it all, but the end result is a healthier me, which in turn creates a happier family. Now, I live my life from a place of rest and organization, instead of fear, worry and busyness.
How about you, how do you avoid burnout? Do you have any tips to share? If so, be sure to leave a comment below!