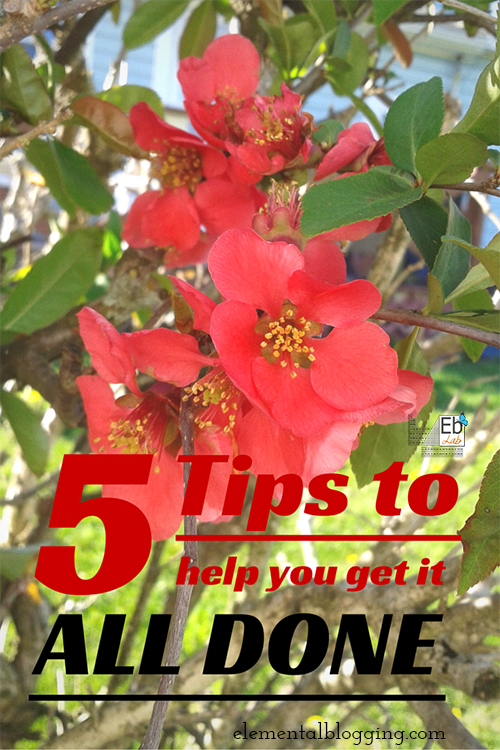 As a homeschooler and work at home mom, it's hard to find that balance between all the things that pull on my schedule.  It is difficult to figure out how to organize my week so that I can do what I need to do and not get to side-tracked by what I don't. With the new school year just around the corner, I thought that I would answer a question that I get quite often…
"How do you get it all done?"
I don't claim to get everything done in a day that I wish I could, but I can share some advice on how to get the most out your day.  I have learned these tidbits through the years by trial & error and from other homeschool moms.  Here are my top 5 tips for getting it all done…
1. Plan, plan, plan. I plan my meals, plan when I clean certain parts of the house and plan what we are going to do each day in homeschooling. If I don't plan, it doesn't get done, plus, the lack of a plan leaves me feeling frustrated and disorganized.  So I use a lot of planning sheets, one for homeschool, one for meals and household chores, one for my blog and one for work. I love to go to Donna Young for planning sheets.  She has tons of materials that will help you organize your entire life, plus it's free, so you can't go wrong!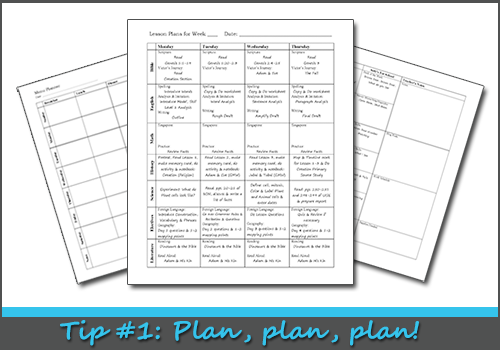 2. Protect your school time.  I have heard this tip from many vetern homeschoolers and over time I have learned the value of what they were saying. If you want to get school done, don't let other things interupt your school time. I try not to answer the phone or schedule appointments for when we normally do school.  It's tempting to write a quick blog post or sneak it a bit of work in between the pauses of the homeschool day, but I've found that when I do this I get so wrapped up in work that I'm not ready to move on when princess is.  However, I do do some spot cleaning, work on loads of laundry or start lunch during her independent work time.
3. Have breaks and rest time.  I know this sounds counterproductive, but breaks can help you to refocus and prepare for the next thing. We take a break part way through our morning, and I use this time to gather our books and supplies for the next several subjects as well as to look over our plans for the day. We also have rest time in the afternoon, which is a life saver in our house!  I use this time to catch up on my work, write a blog post and answer emails.
4. Get up before everyone else.  I know it's hard, especially when you have a toddler who likes to get up very early, but I've found that the morning hours are a great time to get things done!  I can have my quiet time, do a bit of work and look over the schedule for the day so that my brain is ready and focused for the day.  Getting up early has been such a help because I'm able to get all my stuff done before the children get up so I'm not left frustrated about all the things that I need to be doing, but some days it takes a bit of coffee to accomplish ;).
5. When things aren't working, re-evaluate. Sit down and think about why things aren't working. Will another program work better? Do you need to take some time and just work on habits? Does your schedule need rearranging? Are some of the things you are doing unnecessary? Are your expectations realistic?  Once you evaluate how things are working, you can change the things that need adjusting.
Well those are my top five tips for getting everything you need to each day done.  What would you add to this list?  What tips do you give when someone ask, how do you get it all done?