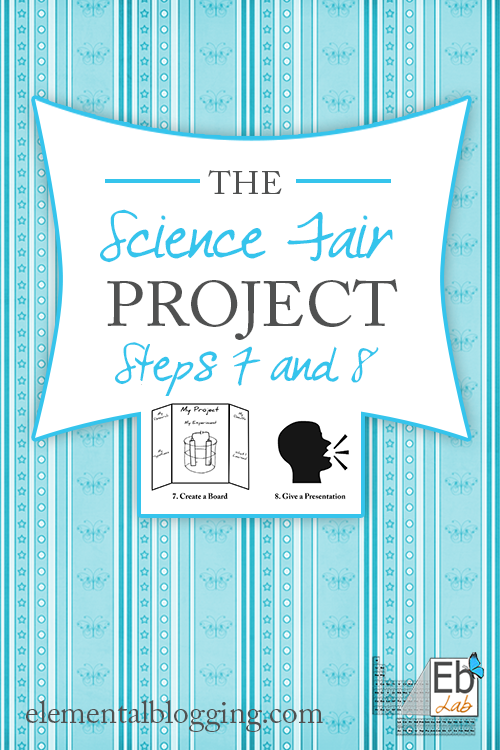 Yesterday we looked at steps five & six of the science fair project.
In today's post, we are going to look closer at step seven, in which the students create their project board, and step eight, where the students will present their project.
Step 7: Create a Board
The seventh step of the science fair project is to create a board.  This phase is not patterned after any step of the scientific method, but rather it gives the students a chance to graphically communicate what they have learned from their project.
Their board will serve as the visual aid for their science fair presentation, so it's important that it be eye-catching and attractive.
The keys to completing this step are:
Plan out the board.
Prepare the information for the board.
Pull all of the information and design elements together and put them onto each panel in preparation for presenting their project.
Here are two samples of project boards to help you get an idea of what they can look like: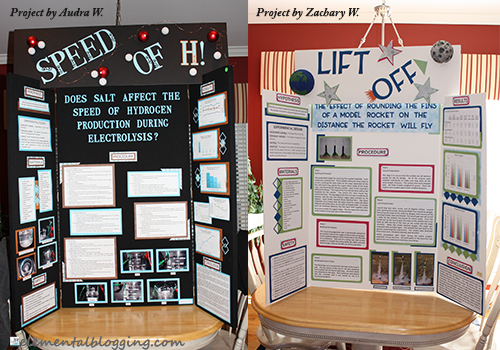 Once the students have their board ready to go, they can get ready for their presentation!
Step 8: Give a Presentation
The eighth step of the science fair project is to give a presentation.  This phase is not patterned after any step of the scientific method, but instead gives the students a chance to communicate with an audience what they have learned from their project.
The students need to:
Prepare their presentation.
Practice their presentation.
Share their presentation with a group of people.
It is also important to have the students present their projects to a group and answer related questions from them.  This will reinforce what they have learned as well as help them to discern how to communicate what they know.
The best way to achieve this is to have the students participate in a Science Fair where their project will be judged, but if that's not possible, don't skip this step. The students can still present their project to their family or to a group of their peers.
If you are looking for a science fair that caters specifically to homeschoolers, check out the one CurrClick does every year around Earth Day.
Be sure to come back tomorrow for a special guest post from Marci at The Homeschool Scientist about Planning a Homeschool Science Fair!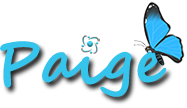 Have you missed a step?  Here's the links to all of the posts in this series: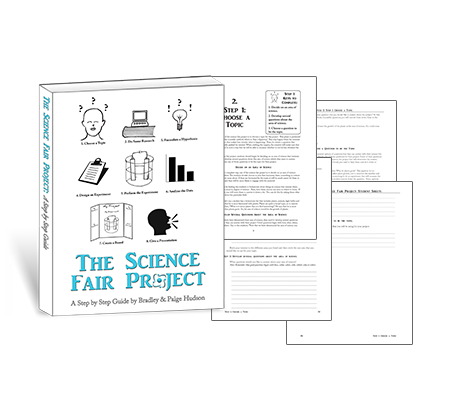 Do you want pages for your students as you guide them through their science fair project?  Then check out our step by step guide: The Science Fair Project: A Step by Step Guide!This book is designed to give you the tools you need to guide your students as they complete a science fair project. The first part of the book explains the keys to each step in greater detail than the above post, including a sample project where you will see each of the keys in action.  The second half of the book contains sheets for you to use with your students as they proceed through their project.